What is Branding Services?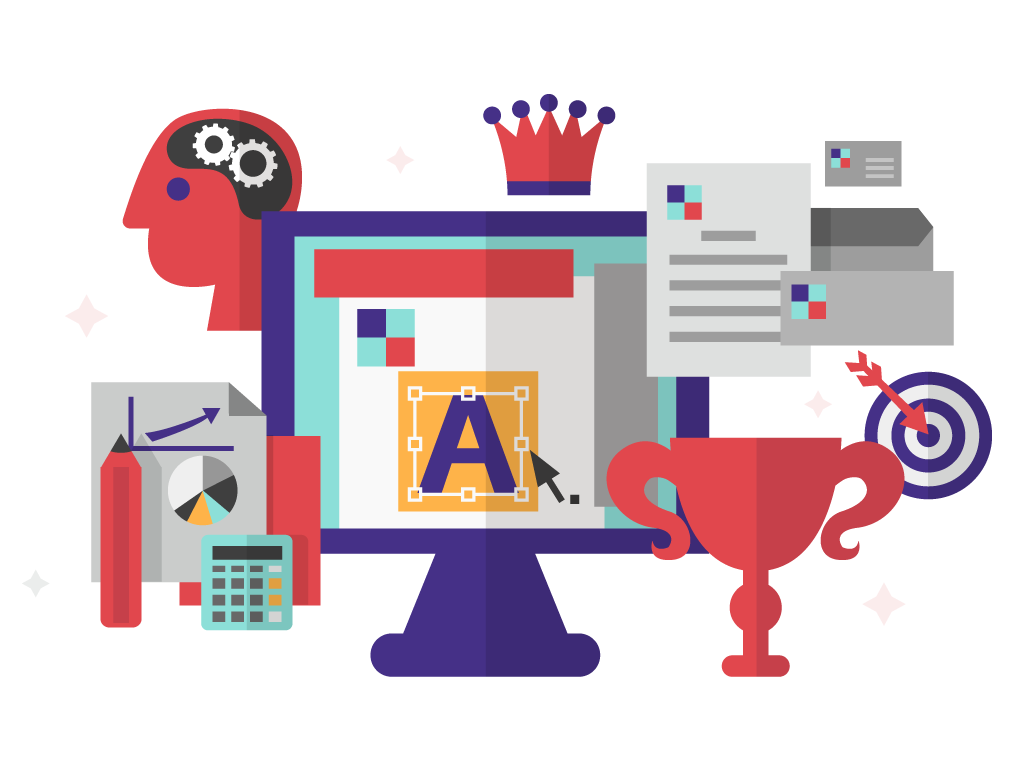 Branding is about subliminally connecting your customers. After interacting with your brand, potential customers will form their opinion about your brand in just 3 seconds. 92% of the consumers reported that they are likely to buy from a brand, they feel familiar with. Appropriate Branding will help your Unique Business Voice to stand out from the noisy crowd of competition. Our Branding agency will help you to design an iconic logo, website design that will connect & sell your products & services, packaging, etc. This will help you to build a strong connection with your existing customers & potential audience to drive high sales conversions.
Building Trust
Right branding will help you to build a subliminal connection with your potential customers. This will build a robust recall value of your brand in your customer's & potential audience mind.
High Sales Conversions
High recall value of your brand naturally means higher possibilities of sales conversion & so high ROI.
KEY METRICS of Branding Solutions
1. Display Clarity of your Vision
2. High Customer Loyalty
3. Increasing Sales Conversions
Branding Services We Provide
Naming
We create story-driven expressive names for your brand to easily make it familiar to even first time listener.
Message
We write a message for your brand, a copy that will clarify readers & inspire them to connect you.
Web & Digital
We help you to build an attractive website, landing pages, social media page by maintaining the essence of your brand value from every aspect, which will subliminally influence your consumers purchasing decisions in your favour.
Brand Identity
We design iconic logos & visual identities to help you stand out from the noise, to help you to express clearly who you are.
Banners & Graphics
For your ad campaigns, we provide you with banners & graphics by maintaining the essence of your brand value.
Branding Services Process We Follow
Branding Strategy Discovery
Our branding experts will ask you to fill branding questionnaire to let us understand your consumers, competitors & overall vision of your business. You can even share any similar examples of your competitors with us to make us understand your vision to the point. This will help us to comprehend what exactly needs to be done & further, how to enhance your branding power.
Branding Initial Drafting
Throughout the process, we will need your help to build your brand. In the process, you can add more new things. This will give us a consistent clue that we are heading in the right direction.
Editing Process
We will give our best in the first draft, but if you aren't satisfied in the first shot then we will re-edit it. By re-considering all the possible scenarios & your overall vision we will produce the best possible outcome for you.
Finalisation
Once the editing process will be done then we will send your concerned team our best outcomes to finalise it. For instance, in logo designing, we will send you two to three alternatives of various colour combinations, font sizes, etc. We ensure that you will feel proud for choosing us, to construct or reconstruct your brand.
Creativity
Creativity is a root of branding world. We understand it & so we appoint the experts who maintain a good balance between the sense of art & business working. This will help you to smoothly convey what you want & get the work done by commanding just a few words to boost your sales growth-graph.
Excellence
Excellence is our USP. In every service we provide – Integrity, Transparency & Excellence are our core working values. So, for clients building long-term business relations with us makes sense.
Get more for a Dollar
Making most for your every invested dollar is our prime focus. Our updated strategists & upgraded strategies make it possible for you. Every dollar saved, is every dollar earned.