What is Instagram Advertising Services?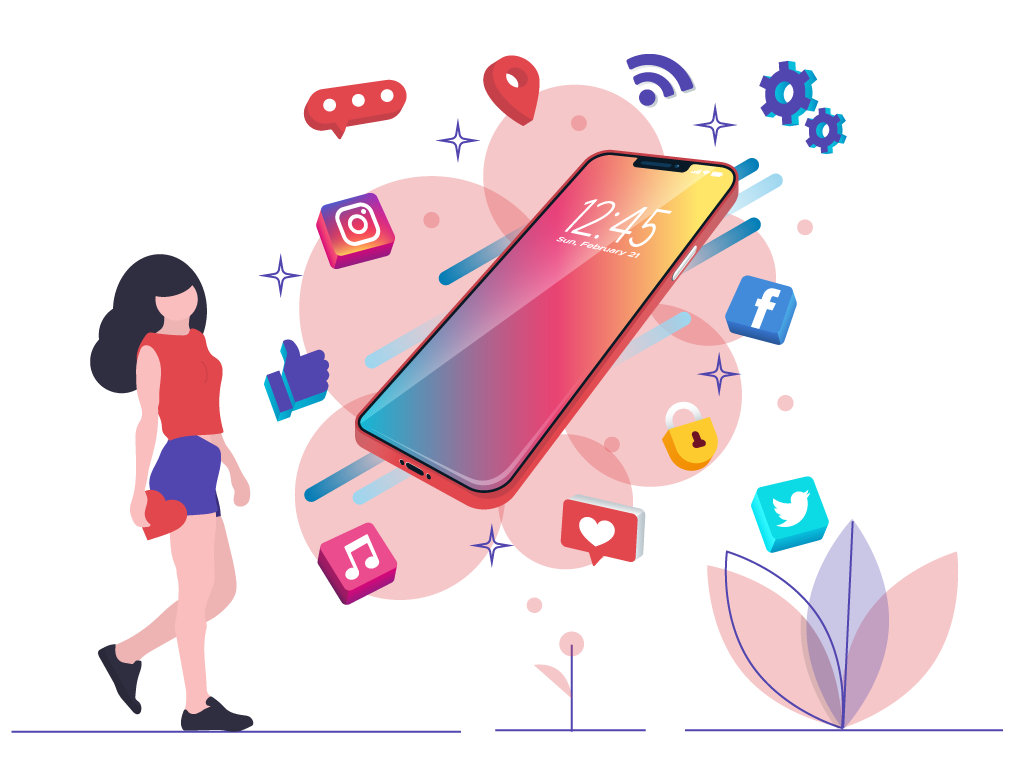 Instagram is a photo-centric social media platform which has 810 million plus attractive userbase for small-scale businesses & corporates. Instagram is mostly used by people over any other social media platform throughout the world. Additionally, It is owned by Facebook, so it has robust ad-targeting features integrated by Facebook. Instagram advertising is affordable for your advertising budget. It is proven that 75%+ ad viewers take action on Instagram ads, this results in higher sales growth & high brand awareness which helps you to achieve high ROI in the desired time. Our Instagram Advertising Agency helps you to launch robust ad-campaigns by taking care of even advanced Instagram Ad tactics like A/B split testing, Conversion tracking & user lookalike audience, etc.
Boost Website Traffic
Our Instagram advertising specialists will help you to boost your website traffic by utilising immense & unique visual engaging power of the Instagram platform.
Increase Brand Awareness
We will help you to use the visual power of Instagram advertising to increase your brand's recall value in potential audience mind. This will immensely boost your brand awareness in the market & will directly boost your ROI.
Increase Conversions
We will set-up your advert in such a way, that along with boosting website traffic it will even take care of boosting your sales conversion ratio.
KEY METRICS of Instagram Advertisement Services
1. Increasing your Brand Awareness
2. Increasing your Website Traffic
3. Increasing your Conversion Ratio
4. Boosting Sales Growth & ROI
Instagram Advertising Services Process We Follow
Instagram Ad Discovery
Our Instagram advertising agency will first study, what makes your business unique & your advertising goals to discover customised & effective advertising solutions for you. This process will help us to understand the needed preparation to be done to boost your sales revenue, smoothly & rapidly.
Instagram Ad Designing
Our Instagram advertising agency takes total responsibility for designing your ads. We will write an Instagram advertising copy for you – attractive headlines & descriptions. We will supply high graphics images for your ads to make it more interesting. Once ad development will be done, it will be sent to your concerned team for approval before proceeding.
Instagram Ad Optimization
Once developed ad campaign will be approved by your concerned team, we will deploy it & monitor it on an ongoing basis to keep note of its real-time performance. If we will notice that any of the ads are not performing well in your interest then we will again take it under our growth optimisation radar, until it extracts the desired ROI for you in real-time.
Instagram Ad Reporting
Our ad agency value transparent reporting & communication. Our assigned Instagram Ad specialists will keep you in the loop during ad-campaign progress by discussions & providing tracking links. This will help you to track your ad campaign progress in real-time then it won't matter where you are. We will even schedule weekly, bi-weekly or monthly meet of our assigned manager with you to let you clear your any doubts regarding our working process & your ad-campaign progress.
Instagram AdExperts Help
Our Instagram Ad expert will help you to save time & money. He will first study the uniqueness of your business, build ad campaign for you & then on an ongoing basis will monitor it for optimisation if needed. At just a fraction of cost, you will be able to leverage your sales growth & boost your ROI to match your business goals.
We do Everything for you
We select a design for you, write your advert copy, select headline, focus on accurate visual placements, etc. We will supply you customised graphics & high-resolution images to fulfil your demand. We even deploy multiple ads simultaneously in the same budget to figure out which one is working best in your interest & then optimise which isn't, on an ongoing basis for your rapid sales growth.
Updated Strategies & Systems
Our Instagram ad specialists are well-experienced strategists in developing new strategies as well as systems. We update our system & strategies by always taking a timely note of changes done in social media algorithms by Instagram. Our assigned ad experts are in-house team members who help you in an ongoing process to make most out for your every invested dollar.