What is Linkedin Advertising Agency?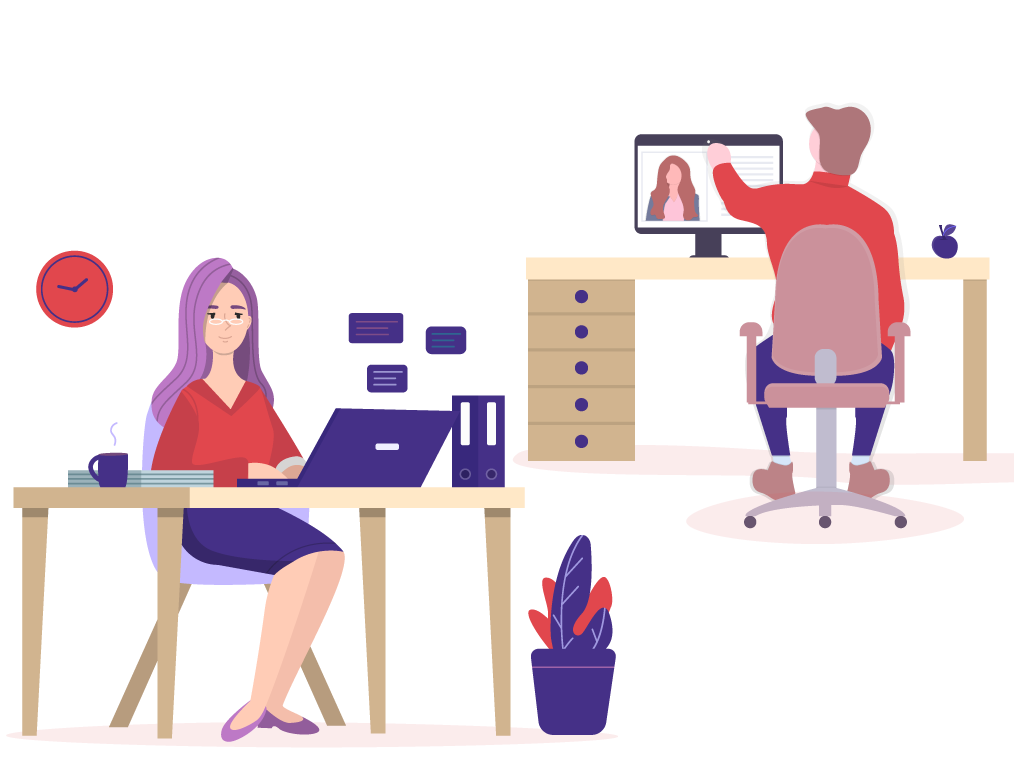 LinkedIn advertising services give you an opportunity to directly target Decision-makers on their platform. Most of the userbase of LinkedIn are professionals & well-educated. Our linked advertising agency will help you to target your potential audience by job titles, occupation, location, etc. Due to the professional nature of this social media platform, your ads are likely to be taken more seriously. Over 94% of B2B marketers use LinkedIn in some or the other way to grow there business & ROI.
Boost Website Traffic
Maximise your returns by boosting your website traffic by using robust LinkedIn ad features & our upgraded real strategies.
Directly Target Decision-makers
Professional nature of this social media describes that most of the userbase has instant paying capacity. We will efficiently utilise this opportunity to boost your sales growth & ROI.
Increase Brand Awareness
Use Linkedin's extremely affordable advertising service to increase your brand awareness in between your potential audience.
KEY METRICS of Linkedin Advertising Services
1. Increasing Website Traffic
2. Directly Targeting Decision-makers
3. Increasing Brand Awareness
4. Increasing Sales Conversion Ratio
Linkedin Advertising Services Process We Follow
LinkedIn Ad Discovery
Our LinkedIn ad specialists will study what makes your business stand out & your advertising goals. By this step, we will be able to discover what real advertising solutions must be implied to you to help you achieve your desired ROI.
LinkedIn Ad Designing
Our assigned ad specialist will write an advertising copy for you with needed creative inputs. We will even supply you high graphical images or simple graphics depends on your need. Once the ad development work will be done by our team, we will send this copy to your concerned team for approval before launch.
Linkedin Ad Optimization
We will keep an eye on your ad-campaign on a daily basis, to understand how your every invested dollar is performing in real-time. Our specialists are well-experienced in campaign analytics & if any of your launched ads won't be performing in your interest then we will re-optimise it enough to match your business goals.
LinkedIn Ad Reporting
For transparent communication, we will regularly send you your ad campaign's progress reports, so you can conveniently access it from anywhere & have records with you. We will even schedule your weekly, biweekly or monthly meet with our assigned expert which will help you to clear your doubts regarding our working process & your ad-campaign progress.
You command, we deliver
Our well-experienced specialists make the work process very easy for you. You just command us what you want in simple words & we will take care of all the things what needs to be done to help you achieve your highest ROI.
Transparent Communication
We always keep you in a loop to let you clearly understand how we work & how your every invested dollar is performing. The progress report will be mailed to you or its real-time link will be shared to help you track your ad progress from wherever you are.
For Highest ROI
A combination of our well-experienced specialists, upgraded system & strategies leverages your every invested dollar at its best to help you achieve your desired sales growth & ROI.