What is Pinterest Advertising Services?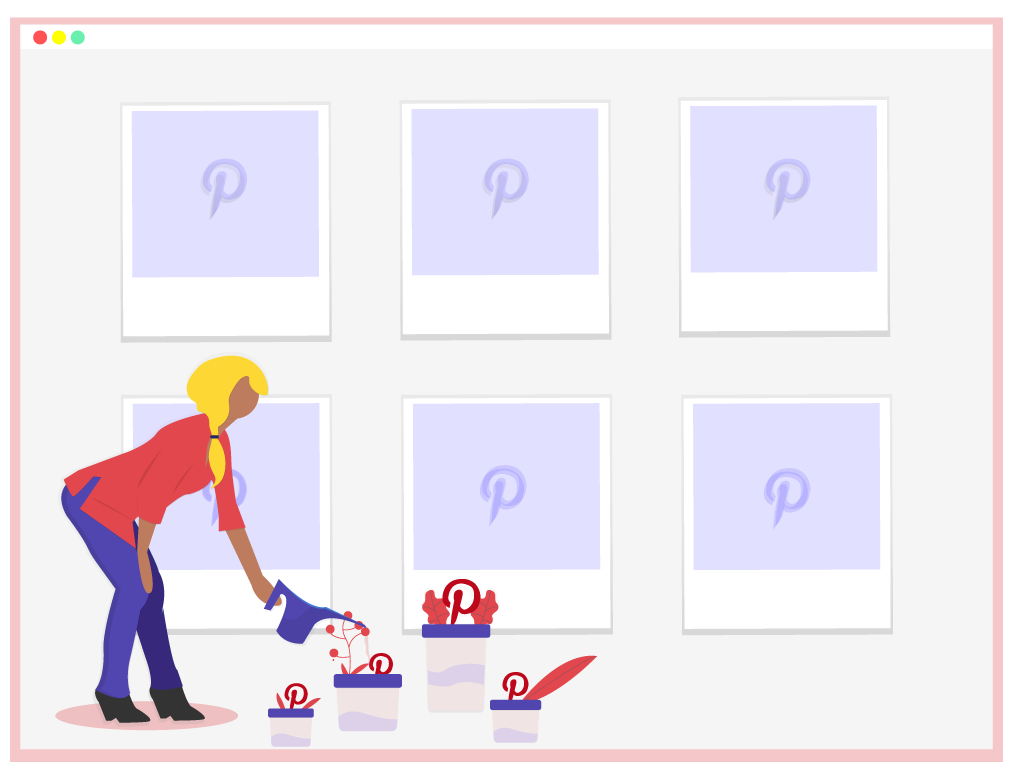 Pinterest is a unique social media platform with over 410 million plus userbase. This platform primarily consists of women & consumers of retail goods. The unique feature of this platform which differentiates it from other social media platforms is its Powerful Search functionality. Pinterest offers robust search functionality like Google to there users to facilitate content search. Our Pinterest Advertising experts will help you to reach potential customers by targeting the audience who is looking for pins related to your products & services. In such a way, Pinterest Advertising will give you an opportunity to promote your products & services to only those people who are in act of searching specific products & services related to your niche market to boost your sales growth & ROI.
Boost Website Traffic
Use Pinterest advertisement to maximize your returns by boosting your website traffic in real-time. This will help you to drive traffic in high volume from sponsored pins.
Boost Engagements
Not just reach but Pinterest ads even help you to boost your traffic engagement too. This will directly boost your sales revenue & boost ROI.
Increase Brand Awareness
Increase the recall value of your brand in the minds of a potential audience of your niche market through sponsored pins. This will help you to increase your ROI.
KEY METRICS of Pinterest Advertising Services
1. Increasing Website Traffic
2. Boosting Brand Awareness
3. Increasing Sales Conversions
Pinterest Advertising Services Process We Follow
Pinterest Ad Discovery
Our ad experts study what makes your business stand out from the crowd of competitors & what are your advertising goals. This helps us to comprehend what kind of sponsored pins should be suggested to help you achieve your high ROI goals.
Pinterest Ad Designing
We will write an advertising copy for you – attractive descriptions and headlines. We will even supply you eye-catchy high graphical images as per your demand. We will customise your sponsoring pins enough to make it appealing to ad viewers for high engagements & sales conversions. Once ad development is done, the whole ad-campaign will be sent to your concerned team for approval before launch.
Pinterest Ad Optimization
After ad approval by your team, we will deploy your ad-campaign which will be displayed as sponsored pins in the feeds of Pinterest users. Our ad specialists will monitor your ad-campaign on an ongoing basis to keep a note of its progress in real-time. Required re-optimisation will be done if a launched ads wasn't providing desired results to meet your ROI expectations.
Pinterest Ad Reporting
Our assigned ad expert will regularly keep you informed about the progress of your ad-campaign. We will mail you the reports or will send you link to facilitate campaign tracking. So, you can track it from wherever you are. We will even schedule your meet with your assigned ad manager weekly, bi-weekly or monthly to let you clear your doubts about your ad-campaign progress & our working process.
Cost-effective Solution
After studying your business uniqueness & your advertising goals, our ad strategists will provide you cost-effective advertising solution which will directly empower your advertising budget. This will naturally boost your ROI because of more visibility in the same ad-budget.
Process-driven Approach
Our every move is sponsored by our well-designed process. Our process-driven approach will help you to grow very smoothly & stay unaffected by facing any type of obstacles in real-time.
Upgraded Systems & Strategies
Pinterest keeps updating there algorithms to kick out spammers. Hence, keeping this in mind we regularly upgrade our system & strategies to keep you ahead & your progress un-affected in chaos.