What is Twitter Advertising Services?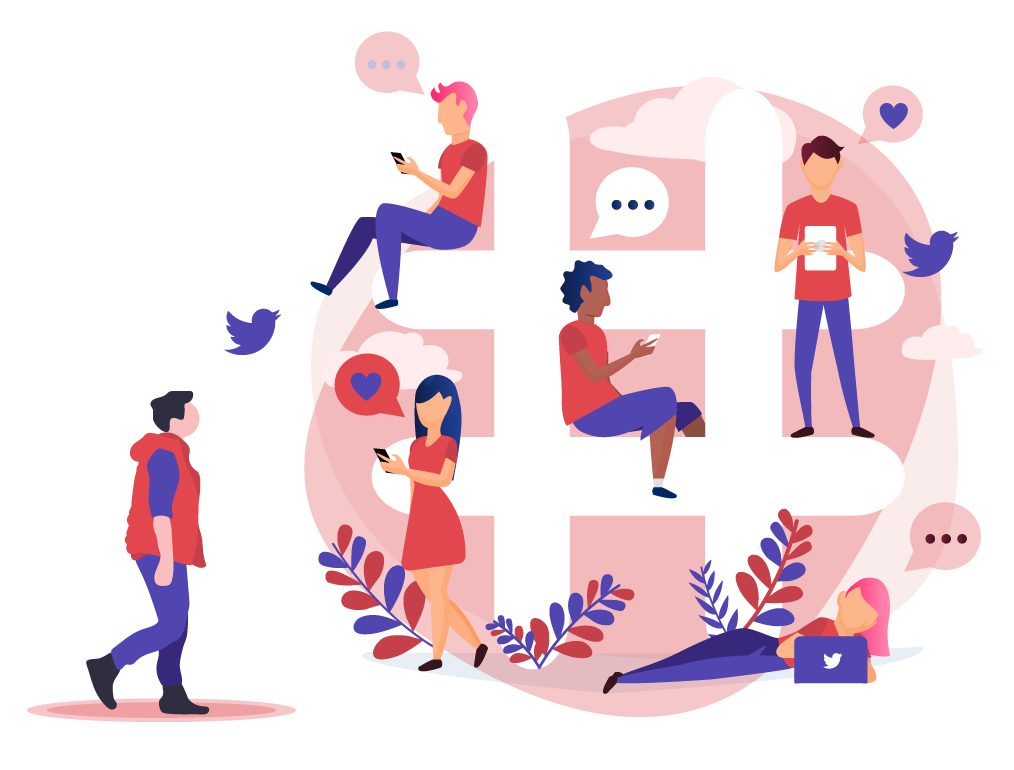 Use Twitter Advertising Services to target your potential customers. Twitter has over 310 million plus users from all over the world & it is used mainly for sharing new announcements by companies & instant thoughts by common people. Our Twitter advertising agency will help you to boost your website traffic, generate potential leads, increase your brand awareness & increase your sales conversion ratio to help you achieve your desired ROI.
Boost Website Traffic
Maximise your returns by driving productive twitter userbase to your site in real-time.
Boost Brand Awareness
Use twitter's massive userbase to boost your brand awareness in people's mind. Building high recall value in your targeted audience mind is very important in this highly competitive market to boost your sales growth.
Boost Sales Conversion Ratio
To achieve your desired ROI, boosting your sales conversion ratio is very important. Our Twitter ad specialists help you with upgraded system & strategies to get this work done efficiently in time.
KEY METRICS of Twitter Advertising Services
1. Increasing Website Traffic
2. Increasing Brand Awareness
3. Increasing Sales Conversions
Twitter Advertising Services Process We Follow
Twitter Ad Discovery
Our Twitter ad strategist will study your business uniqueness & your advertising goals. So, we can suggest you effective advertising solutions to boost your sales growth & ROI.
Twitter Ad Designing
We will write a twitter advertising copy for you with attractive headlines & descriptions, we will supply you required high graphic images and take care of visual & text placements in ad to make it more appealing. Once ad development work is done, we will send it to your concerned team for approval before launch.
Twitter Ad Optimization
After approval, we will launch your ad-campaign & will monitor it on an ongoing basis to comprehend how is it working in real-time. If we will notice that any of the deployed ads is not fulfilling your desired results then we will re-optimise it & relaunch, to match your desired ROI.
Twitter Ad Reporting
Our assigned specialist will be reporting you regularly to maintain transparency about your ad-campaign progress. We will schedule your weekly, bi-weekly or monthly meet with him to let you clear your doubts about our working process & your ad-campaign progress.
For Smooth Coordination
We appoint highly experienced ad specialists in our team. This facilitates the coordination process at its best. You just command what you are looking for in a few words & our ad strategists will draw an appropriate blueprint to let you understand how we are going to achieve your desired ROI in desired time.
For Upgraded Systems & Strategies
We upgrade our Systems & Strategies regularly by taking a timely note of the change carried out by Twitter in its algorithm. This additionally empowers your advertising budget to perform at its best so it can help you to achieve your desired ROI.
For Higher ROI
Cost-effective advertising solution, well-experienced ad specialists, upgraded systems & strategies, smooth coordination, transparent reporting & communication, such Process-driven approach helps you to achieve your desired ROI in the desired time.