What is Youtube Advertising Services?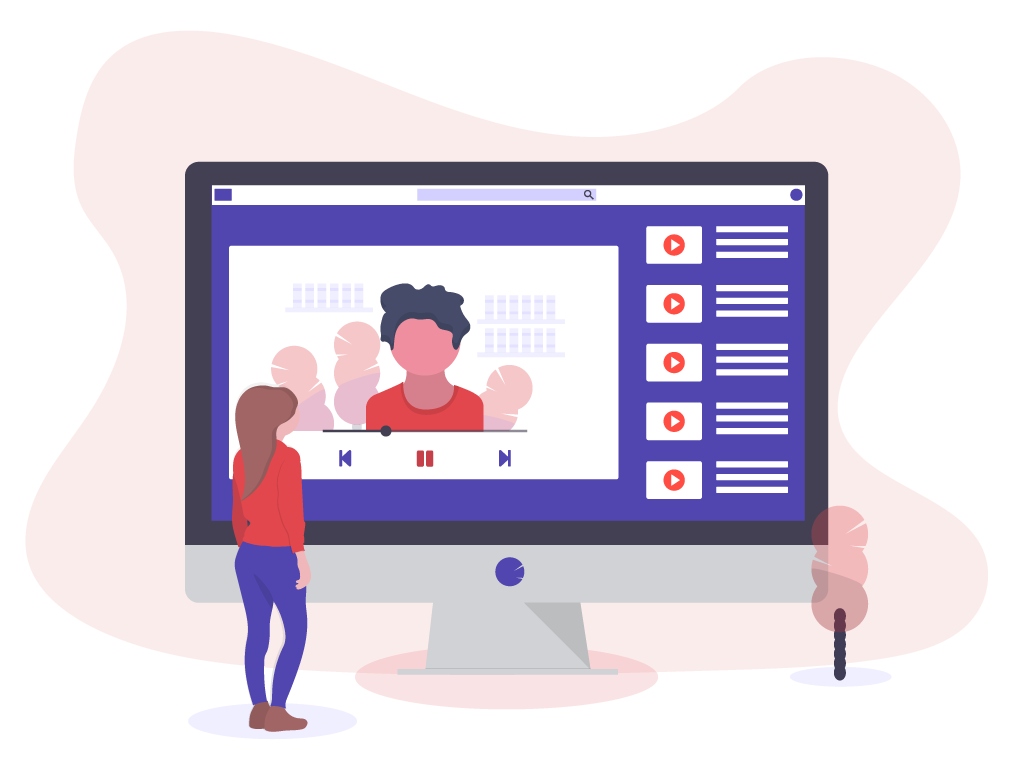 Youtube is not just a giant but a king of the online streaming video world. It has 1.5 billion+ users & according to sources, daily more than 1 billion+ users are active on it. YouTube is fully owned by GOOGLE. So, YouTube Advertising services use AdWords service originally developed by Google to let you easily connect your potential audience from your niche market. You have to use Motion Video Content on this platform to promote your products & services, to boost your brand awareness & to boost your sales conversions. Our Youtube Advertising Agency will help you here to minimise your Cost per View (CPV) to make most out of your advertising budget.
Boost Brand Awareness
YouTube platform is unique in itself for brand awareness. A Video speaks louder than 1000 images itself. This gives your brand a major advantage of motion story-telling through which you can touch the lives of your ad-viewers. This immensely boosts your brand's recall value in the minds of your potential audience which naturally boost your ROI.
Influence Sales Conversions
Motion picture offers you many strategic advantages to influence your targeted audience's decision-making about your products & services through heart-touching story-telling. You just have to ask us & we will guide you on how to proceed.
KEY METRICS of Youtube Advertising Services
1. Increase Brand Awareness
2. Increase Sales Conversions
Youtube Advertising Services Process We Follow
YouTube Ad Discovery
After studying the uniqueness of your business & your advertising goals, our ad specialists will tell you what kind of video content is required to boost your sales growth & brand awareness. What kind of story-telling should be done to touch the lives of your ad-viewers to help you achieve your desired ROI.
YouTube Ad Designing
We will select or will exclusively design an attractive Thumbnail for your video to make an ad more appealing. We will even supply high graphical images & will do copywriting for your videos by writing influencing Video names & descriptions to boost your video ad engagement. Once ad development will be done, it will be sent to your concerned team for approval.
Youtube Ad Optimization
Once we will receive approval from your concerned team, we will deploy your video ad campaign on YouTube & will monitor it on an ongoing basis. This will help us to understand whether your ad is performing best at our minimised COST PER VIEW or need more re-optimisation to make most out of every invested dollar. Google analytics & our customised analysing systems will be used at this step to make the optimisation process more effective.
Youtube Ad Reporting
Our assigned youtube ad experts will keep you in the loop by sending you reports or report monitoring link by mail. This will help you to track your video ad-campaign progress transparently from wherever you are. We will even schedule your weekly, bi-weekly or monthly meet with our assigned ads expert to let you clear your doubts, if any, regarding your video ad campaign progress or our working process.
Process-driven Approach
Our Process-driven approach makes easy for you to work with us. You just command & we will deliver you as per your vision's demand to match your business goals.
Updated Strategies & Systems
Like any other media platform, YouTube also updates it's video content discovery algorithm to kick out spammers. Hence to keep up with it, we regularly update our strategies & upgrade our systems to keep you ahead & your ad-campaigns growth graph unaffected.
Proven methods
We only employ proven methods to boost your company's sales growth and brand awareness to help you achieve your desired ROI in the expected time.